Pediatric Ophthalmologist at Fraser Eye Care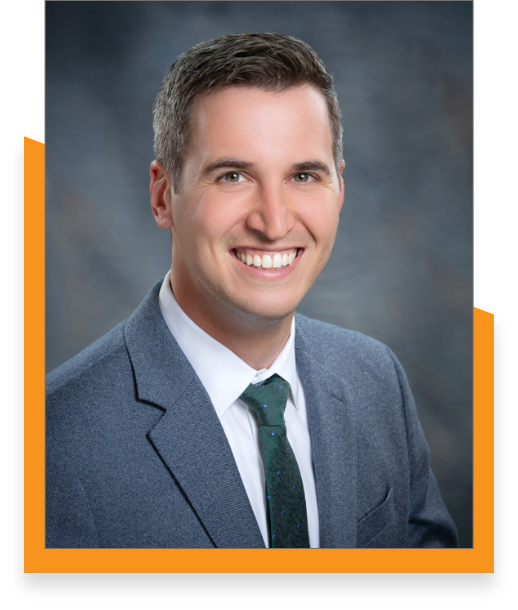 Dr. Lucas Bonafede is a pediatric ophthalmologist who has trained at some of the top academic and medical institutions in the world.
He attended Cornell University for his undergraduate education, where he received his bachelors in Biological Sciences. He completed his medical training at the Perelman School of Medicine at the University of Pennsylvania, the oldest and one of the most prestigious medical schools in the United States. During medical school, he was awarded the Charles A. Oliver Memorial Prize, an award given to a single medical student for outstanding performance in the field of ophthalmology.
Following medical school, he returned to the Metro Detroit area where he completed a Transitional Year Internship at St. John Hospital and Medical Center. Dr. Bonafede continued his training at Wills Eye Hospital, the oldest and one of the nation's top ophthalmology residency programs. During his time at Wills Eye Hospital, he trained under some of the world's best ophthalmologists to hone his clinical and surgical skills. Following his residency, Dr. Bonafede completed a fellowship in Pediatric Ophthalmology and Strabismus at Duke University, where he received intensive training in a wide array of conditions and surgeries, including pediatric and adult strabismus, pediatric cataracts, and pediatric glaucoma.
Dr. Bonafede maintains an active position in the ophthalmology community and is a member of multiple ophthalmic societies. He has also published a number of research articles in peer-reviewed journals and chapters in ophthalmology texts. A presenter at national conferences, Dr. Bonafede is also an active investigator in multiple clinical trials.
Dr. Lucas Bonafede is a native of Argentina and speaks Spanish fluently. He moved to the Detroit area with his family when he was a child, and is pleased to serve his community as a pediatric ophthalmologist here at Fraser Eye Care, where he created the Pediatric Ophthalmology and Strabismus service. He is dedicated to providing each of our patients with compassionate care, helping them to feel comfortable as he preserves the health of their eyes.
2 Convenient Locations
Serving Michigan and the Surrounding Area